Sunday Readings
ASCENSION OF THE LORD
FIRST READING
Acts 1:1-11
RESPONSORIAL PSALM
Psalm 46(47):2-3,6-9
God mounts his throne to shouts of joy: a blare of trumpets for the Lord.
SECOND READING
Ephesians 1:17-23
GOSPEL
John 24:46-53
---
DAY BY DAY
MONDAY - 23rd May
MONDAY IN THE 6TH WEEK OF EASTER
12.00 Noon Regina Caeli
5.00pm Word and Faith Group
TUESDAY - 24th May
TUESDAY IN THE 6TH WEEK OF EASTER
9.30am Mass Mudgee
12.00 Noon Regina Caeli
WEDNESDAY - 25th May
WEDNESDAY IN THE 6TH WEEK OF EASTER
10.00am St Mary's Craft and Friendship Group
12.00 Noon Regina Caeli
5.45pm Mass - Mudgee
THURSDAY - 26th May
THURSDAY IN THE 6TH WEEK OF EASTER
9.30am Mass Mudgee
12.00 Noon Regina Caeli
6.00pm Parish Council Meeting
FRIDAY - 27th May
FRIDAY IN THE 6TH WEEK OF EASTER
11.30am Exposition of the Blessed Sacrament - Mudgee
12.00 Noon Regina Caeli and Rosary (Front of Church)
12.00 Noon Reconciliation (Back of Church)
12.30pm Mass - Mudgee
SATURDAY - 28th May
SATURDAY IN THE 6TH WEEK OF EASTER
4.15pm Reconciliation
5.00pm Vigil Mass - Mudgee
SUNDAY - 29th May
ASCENSION OF THE LORD
9.00am Mass - Mudgee
10.30am Mass - Gulgong
11.00am Mass - Kandos
ANOINTING / HOME COMMUNION:
If you know of anyone who would like Anointing/ Home Communion, please ring the office. Fr Owen and Fr Thao are available, and can visit at home or in hospital.
---


---
#UKRAINE
Vatican Ukraine News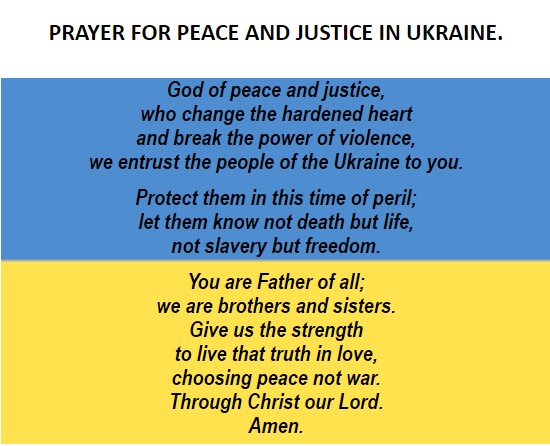 CARITAS APPEAL FOR UKRAINE
In the wake of the escalating violence in Ukraine and the resulting dire humanitarian crisis, Caritas Australia has launched an appeal to assist the more than half a million people already forced from their homes and the many civilian casulties.
You can donate HERE
---
Parish News
MUDGEE NEWS
BELL RINGERS NEEDED
St Marys Mudgee need Bell Ringers to help with ringing the bells for the Angelus/Regina Caeli each day. Training will be provided. If you are available to help, please contact the Parish Office on 02 6372 2122.
---

ST MARY'S MUDGEE PASTORAL COUNCIL

Do you have a desire to be of service to our parish community? Are you interested in the welfare of all parishioners? Are you an active member of our Parish? Are you willing to help our parish to grow?
Come and join our Pastoral Council
We are looking for enthusiastic parishioners who are keen to promote the Church's mission to live and communicate the love and values of Christ in the world.
If you or someone you know are interested in the Parish Council, please contact the Parish Office on 02 6372 2122 or email: (remove XX) office.mudgee XX @cdob XX .org.au
'Christ's faithful, engaged in pastoral care in the parish, give their help in fostering pastoral action' Can. 536.1
---
RETURN OF MINISTRIES
Offertary Processing and Altar Serving are back to all parishes and Children's Liturgy is back to St Mary's Mudgee. If you would like to assist with these ministries, please call the Parish office on 6372 2122.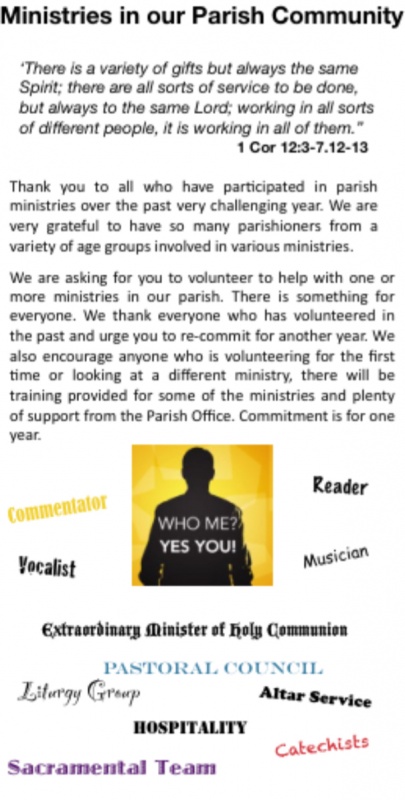 ---
Safe Church Awareness Workshop
Safe Church Workshops are informative, engaging and interactive and are designed to raise everyone's understanding and awareness of Christian foundations of safe ministry, duty of care, vulnerable people protection (abuse prevention), due diligence in recruiting and supervising church leaders, and risk management. This program is for everyone who participates in a ministry in our Parishes. The accreditation is for three years. Our next workshop will be held in Mudgee towards the end of July.
Safe Church Workshops Accreditation is only valid for three years. Anyone who did the course in 2019 are now due to renew their accreditation this year.
Please contact the Parish office 6372 2122 to register.
---
Fr Rob Galea
Praise and Worship
All Welcome
Tuesday, 26th July 2022, Bathurst 9.30am - 1.00pm
Bathurst Memorial Entertainment Centre (BMEC)
Wednesday, 27th July 2022, Orange
Orange Function Centre - Orange 9.30am - 1.00pm
Friday, 29th July 2022, Dubbo 9.30am - 1.00pm
St Johns College Hall - Dubbo
---

IN THE FOOTSTEPS OF
MARY MACKILLOP
An Australia Pilgrimage lead by a Sister of Saint Joseph & the inaugural Director of the Mary MacKillop Heritage Centre Melbourne.
18 October - 29 October 2022: Brochure available at the Parish Office.
For an application form or further information telephone Annie Bond rsj 02 8912 4818.
Applications close 1st September 2022. Pilgrims must be vaccinated.
---
Parish News

---
Parish Community Prayer for the Confirmation Candidates
We pray for the young children in our parish community as they prepare to receive the Sacrament of Confirmation.
Help us to show witness and example to them as they learn more about you and our church through our community.
Amen
---

POPE'S INTENTIONS FOR MAY
Faith-Filled Young People
We pray for all young people, called to live life to the fullest; may they see in Mary's life the way to listen, the depth of discernment, the courage that faith generates, and the dedication to service.

---
MAY
The month of May is dedicated to the Blessed Virgin Mary.The entire month of May falls within the Easter season which is represented by the liturgical color white — the color of light, a symbol of joy, purity and innocence (absolute or restored).

---
REFUGEE WEEK
Sunday 19th June to Saturday 25th June
---
SAVE THE DATE
Sesquicentenary Mass and Celebration
The Sisters of Saint Joseph of the Sacred Heart extend a warm invitation to attend the Sesquicentenary Mass celebrating the arrival of the Sisters in NSW from Adelaide. The Mass will be celebrated on Saturday 16 July 2022 (exactly 150 years) at 10.30 am in the Cathedral of St Michael and St John Bathurst.
Celebrant: Bishop Michael McKenna.
Following the Mass there will be refreshments in the Cathedral Hall. Everyone is very welcome – Priests, Parishioners, Friends, Companions and all those with a connection to the Sisters of Saint Joseph.
The Perthville Heritage Centre will be open for visitors from 2 pm. Details for RSVP will follow – needed for catering purposes.
---
LAUDATO Sí WEEK 16 - 24 MAY 2022
Laudato Si' Week, a celebration of Pope Francis' encyclical Laudato Si' and a call to action for Catholics around the world. Why are the dates for the celebration of Laudato Si' Week in Australia different from those on the international Laudato Si' Week website? Last May the Australian Bishops decided to celebrate Laudato Si' Week from 16 – 24 May during each year of their seven-year Laudato Si' Action Plan journey. These dates allow both Laudato Si' Week, and National Reconciliatoon Week from 27 May – 3 June, to be celebrated appropriately by Australian Catholics.
---
Walking in the Spirit
National Prayer Pilgrimage for the Plenary Council
People across the country are invited to participate in a national prayer pilgrimage as the Catholic Church in Australia prepares for the Second Assembly of the 5th Plenary Council of Australia in Sydney from 3-9 July.
We pray for the Holy Spirit's guidance and grace for the Members who will gather and also for ourselves and the Church, that we may have the courage to follow where God is leading us.
Access Walking in the Spirit Prayer Resources HERE.
---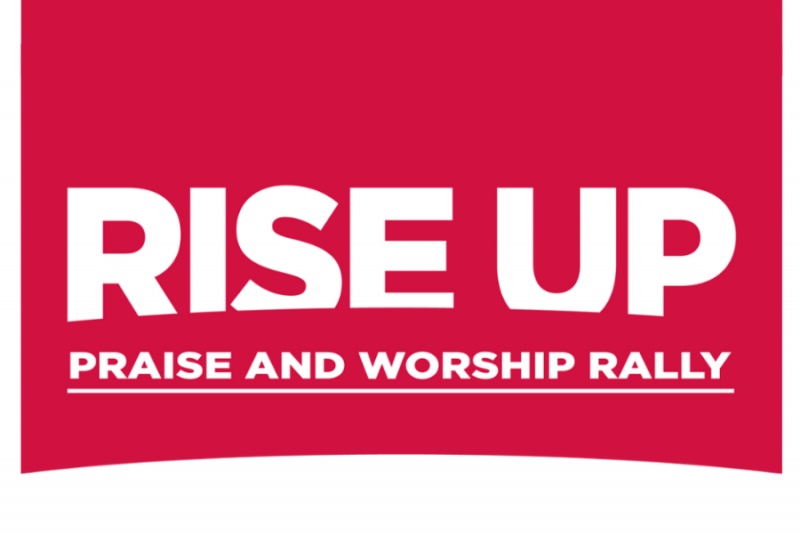 Target Audience: Year 9 and Year 10 CSYMI Students ... find out more
---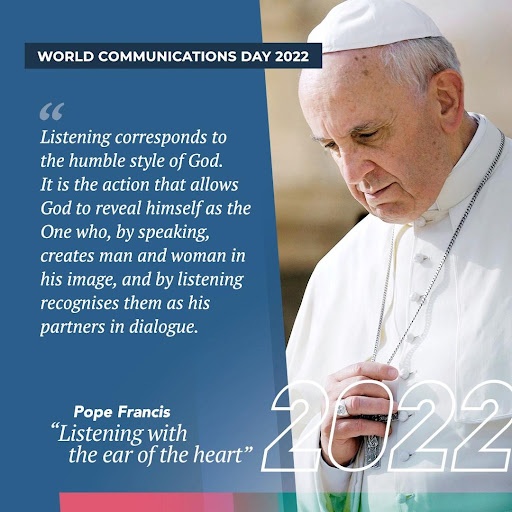 Read the message of His Holiness Pope Francis for the 56th World Day of Social Communications
---
Diocese News
A CHANGE IN THE CIVIC CLIMATE
Bishop Michael's Media Release in Response to the Voluntary Assisted Dying Bill
---
BISHOP MICHAEL'S EASTER MESSAGE 2022
We saw Jesus
The content of the Christian faith is founded on the witness of those hundreds of disciples who saw Jesus in his glorified body after he rose from the dead. Without that beginning, we could not seek or make sense of the personal faith that God gives to those who ask and receive. Since Jesus ascended to the Father and sent the Holy Spirit among us, it is only through faith now that we meet him in prayer, scripture, sacraments, the faces of the poor and, together, as the community that bears his name.
But the Church began because of witnesses who boldly proclaimed "We saw Jesus." That is why I was immediately struck by an entry in our annual Catholic schools Easter art exhibition displaying the words Hear our voices. We saw Jesus. Looking more closely, and reading the explanation of the artist, Keira Hauville, we see that the witnesses depicted are women. They were the first to discover the empty tomb, and hear the words of the angel "Why are you seeking the living among the dead?" And then, the one who went back to the tomb, his close friend Mary of Magdala, was the first disciple to meet the risen Lord.
The picture is entitled The Women In Jesus' Life, and invites us to consider the ways that Jesus respected and valued women, against the conventions of his time and culture, in which their witness was not accepted as reliable.
Of course, even the men who proclaimed "We saw Jesus" were not always believed. The picture could also be read as pointing to the courage of Christians, female and male, who would not be silenced, in the face of mockery or worse persecutions, from announcing that Jesus is alive and forgiveness and eternal life can be found in him.
May the new life of Easter fill you with faith, hope and love; and a voice to speak about Jesus.
+Michael McKenna
Bishop of Bathurst
---

---

---

---

---
It's that time of year again...It's time to register for
We are excited to announce that Gen Bryant, Melbourne based singer and songwriter will be at RISE. It's on Thursday 14 July and Friday 15 July 2022. (Please note the change of date) Drop off and sign in will be at 10:00am Thursday at St Philomena's School (65 Lloyds Rd, South Bathurst) (RISEN Youth Team members will arrive at Bathurst Goldfields at 12noon Wed 13 July.) Accommodation will be at Bathurst Goldfields (all transport will be provided) Pick up will be at 3pm Friday at Cathedral Primary School (98 George St, Bathurst) Cost is $119 or $149 if you'd like a hoodie. (If you paid for RISE 2021 all you need to pay is $30 if you'd like a hoodie).
Join the fun by registering here. RISEN Youth Team members do not need to register again. Get more information from your Youth Minister, Parish Priest, REC or our website
Want to go into the draw to win a RISE bucket hat (and find out the colour of the hoodie)? Fill in this shortsurvey about the Sacrament of Confirmation (you don't have to be Confirmed to fill it in).
Looking forward to seeing you at RISE 2022! Don't forget to invite your friends
---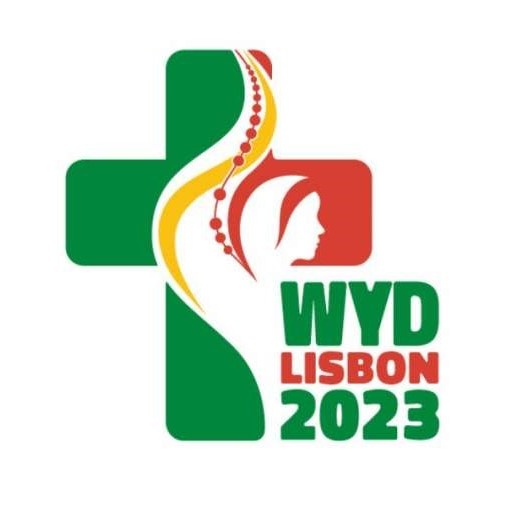 ---
WE ACKNOWLEDGE THE TRADITIONAL CUSTODIANS OF THE LAND ON WHICH WE LIVE, WORK AND PRAY.
WE WALK ON WIRADJURI COUNTRY. MAY WE CONTINUE TO LOVE AND RESPECT THE LAND AS THEY HAVE.