Mass Readings
The Most Holy Trinity


---
Mass Times
St. Mary of the Presentation Catholic Church, Mudgee
Saturday Vigil Mass
6:00pm (All Year)
Sunday Mass
9:00am
St. John the Baptist Catholic Church, Gulgong
Saturday Vigil Mass
5:00pm (Confirmation Commitment Mass)
St. Malachy's Catholic Church, Rylstone
Sunday Mass
5:00pm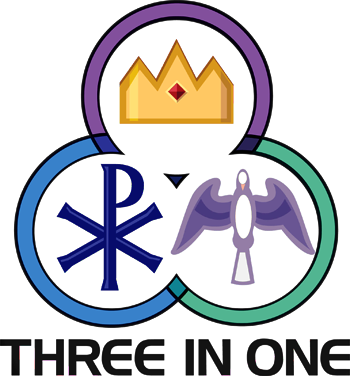 O Lord, Our God! The mystery of the Blessed Trinity is too deep for us now. But gradually the Holy Spirit will lead us to the fullness of the truth about God. Day by day we will grow in our sense of wonder that this God, who created the heavens and the earth, cares for us in an intimate, personal way. All we can do is cry out 'Glory' to the one God, the Father, the Son and the Holy Spirit.
Future of Wollar Catholic Church
A meeting will be held at 11:30am on Monday, 6th June in St. Mary's Parish Centre to allow parishioners to provide their views to the Vicar General, Fr. Paul Devitt representing Bishop McKenna, on the possible future of the Mudgee Parish church located in the village of Wollar.
---
Liturgy Roster
To download a copy of the liturgy roster please click here.
---
News
Please click here to view the latest news.
---
Upcoming Events
For all upcoming events within our region please click here.
---

Contact Us
57 MARKET STREET
(INTERSECTION MARKET ST & CHURCH ST)
P.O BOX 14
MUDGEE NSW 2850
Phone
(02) 6372 2122
Fax
(02) 6372 6700
Email
(remove XX) office.mudgee XX @cdob XX .org.au
---
Office Hours
Monday
10:00am - 4:00pm
Tuesday
9:00am - 4:00pm
Wednesday
9:00am - 4:00pm
Thursday
9:00am - 4:00pm
Friday
9:00am - 4:00pm
STAFF LUNCH BREAK FROM 1:00pm - 2:00pm