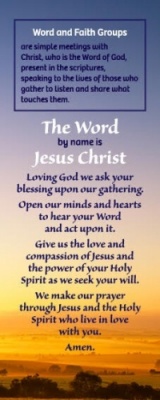 Word and Faith Group
Word and Faith Group
The Word and

Faith

Group is a small group of people gathered together to read and reflect upon the scripture readings for next Sunday.

The group gathers on a Monday evening at 5:00pm in the Parish Centre for an hour to read, reflect and share each others thoughts and ideas on the next Sunday's readings.
If you are interested in joining the group please contact the Parish Office on (02) 6372 2122 for further details.